Spiritual Healing Through Love
Healing Your Heart and Soul
Release false beliefs about yourself and about life.
Move lovingly and easily through emotional blockages and pain.
Learn about Rabia Jamila Elijah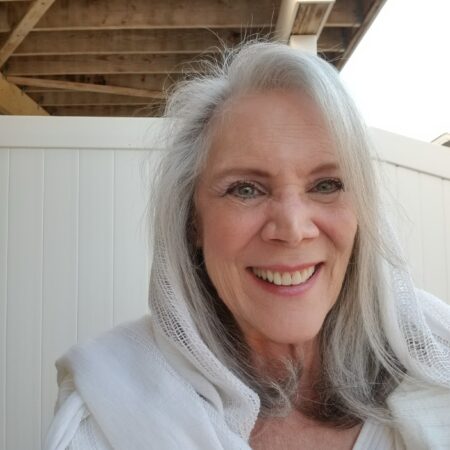 I awaken peoples hearts and offer them the opportunity to know their true divine self, and to feel and live from the exquisite treasure that lays hidden within. 
And while being held in the arms of Divine love, I help people to face the places that have been kept hidden and helping them to understand what the universe was teaching. Then transforming it on the physical  and soul level. Helping the old to be washed away and replaced  with the light of truth.
I help people to know their soul and spirit -who we really are in the higher realms. 
I have come to help humanity live from the divinity of their true selves.  
I am passionate about helping others to have a better quality of life, with much less pain and suffering. It is a blessing to witness people's lives change, for people to have their diseases heal or lessen, and for people to have more joy, ease, Divine peace, love and forgiveness towards self and others. I offer greater health and healing for your whole being- on the emotional, physical, mental and spiritual levels. 
I love healing people from the highest realms of existence and helping them to expereince those states of being also – your soul and spirit.  Helping you to become and to carry the Light out into the world. 
My heart would love to share with you so many of the blessings that have come to me through my own journey of healing my own wounds through purifying and beautifying who I was as a human being. I love to help people to discover and  live from Divine Truth- that you are love. Everything in life is from the Divine and all healing is through the Divine.  
I  am here to bring in the highest light of healing for you, to help facilitate your healing, to hold your heart and soul, and to support you. I extend my hand, heart and soul to you to support your healing journey.
Being a healer and teacher brings an immense amount of joy and satisfaction. in helping people in this holy way. My mission is to serve the One Source of all goodness by caring for creation. 
 I received a Master of Divinity degree in Advanced Spiritual Healing from the University of Spiritual Healing and Sufism. Currently I am a teacher intern at the University. I have also continuously studied with Dr. Ibrahim Jaffe at the Institute of Spiritual Healing for the last 22 years (formerly the Jaffe Institute) where I am in the advanced studies program (ASW 6) and the master healers program.  I was granted being a Muquaddim by my spiritual guide and I am an ordained minister.  I also have a Master Degree in Acupuncture, which I have  practiced since 2001. 
I have been on a spiritual path since 1973, studying and learning a variety of topics. 
In Practice for Over 20 years
I have studied spiritual healing and have given and received healings for the last 22 years. I am able to get to the core of where an issue formed (usually in our souls) and transmit to you  the energy of higher Divine beings such as the Prophets, Saints, and Angels, as well as the energy from the Highest Divine Reality and source, for you to have the deepest level of healing possible. Since 2000 I have been on a Sufi path of knowing the One Source through direct experience. I genuinely desire to see you have the change and transformation in your life for which you have been longing.
Receive Healing Virtually
Rabia is available for Private  Healing Sessions and Group classes. Please contact her to schedule an appointment for  Private Sessions.  Click the link for group classes to check out the group class schedule.
Walking on a spiritual path...
Life Lessons with Sara Elijah
As we remember Oneness with every breath we are freed from suffering, allowing us to remember love.  
Rushing only creates tension.  Slow down and breathe. Learn patience, perseverance, and gain a higher perspective.  
As we practice compassion towards ourselves our hearts become softer and gentler.  Connecting with other's becomes easier.
Universal Love is the healing medicine for all hearts.  The more we fill with love daily, the more loving we become.